Music and Architecture: The Experience of Sedefkâr Mehmed Agha
SAM
ROUNDTABLE MEETINGS
Music and Architecture: The Experience of Sedefkâr Mehmed Agha
Celâleddin Çelik
5 Eylül 2015 Cumartesi 15:00 Salon: ARAŞTIRMA II SALONU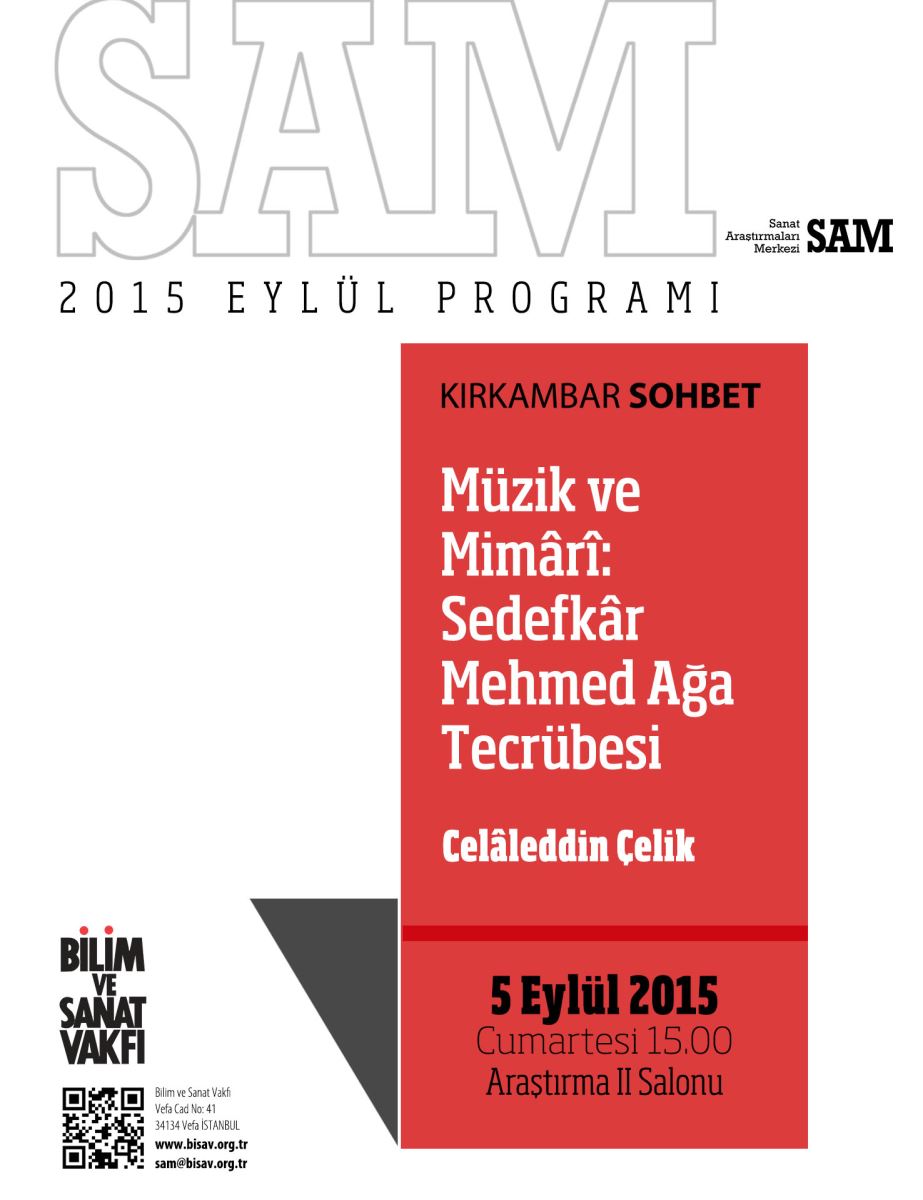 On September 5th, The Center for Art Studies will hostCelâleddin Çelik under the Kırkambar Talks to discuss "Music and Architecture: The Experience of Sedefkâr Mehmed Agha".
The event will be held in Araştırma II Hall of the Foundation for Sciences and Arts at 15:00.
The event will be conducted in Turkish, and is free to public.