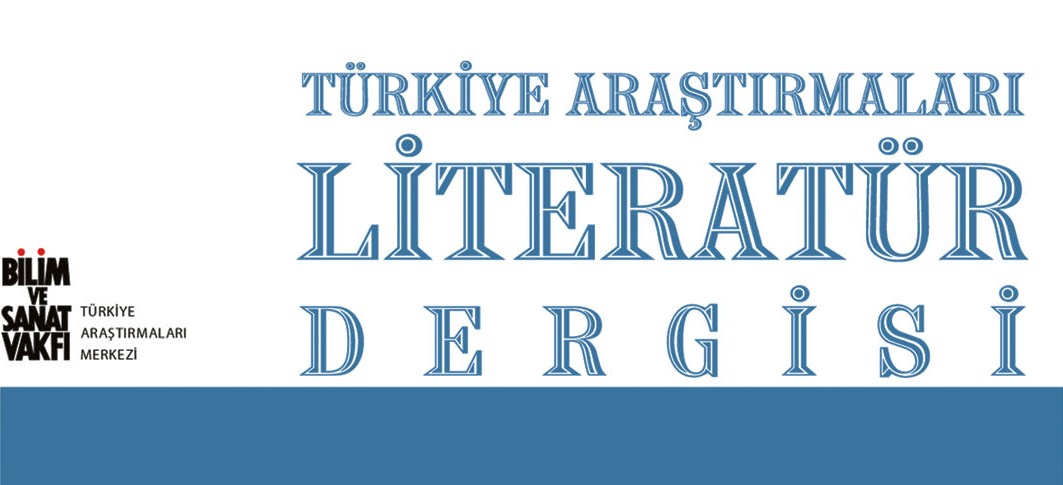 Turkish Studies Review (TALİD)
Scientific endeavor requires accumulation of knowledge. Literature reviews not only function as a mirror for the accumulated knowledge that they are based on, but they also refresh and renew our conception of accumulation. Such studies essentially aim to evaluate from different perspectives by classifying them, pointing out the deficiencies and fallacies (if any), as well as critically reviewing the methodologies applied and the sources employed by scholars. These reviews become even more important if supplemented by suggestions and warnings for further research to be done in the specific area in which the particular literature exists. The ultimate goal of literature review is to help foster a solid ground for future research through a critical evaluation of the works provided by different individuals and schools of thought in a particular scientific field. Such an endeavor undoubtedly requires not only a broad enough capacity for understanding, interpreting and criticism, but also a sound scholarly perspective and intellectual rigor that can serve as the foundation for evaluation and recommendations for further research.
No doubt there is a considerable volume of 'accumulation' in the field of Turkish studies. The Turkish Studies Review, a bi-annual and scholarly journal published by the Center for Turkish Studies at the Foundation for Sciences and Arts (TALİD), started out observing that the amount of academic studies produced by those who work on the past, present and future of Turkey in different disciplines has reached to such a level, in terms of both quantity and quality, that comprehensive reviews of these literatures can -and should be- done in the form of an academic journal. On the other hand, it is of great importance for the future of Turkish studies that those scholars who live and work in different corners of the world but work in this area producing different kinds of work in various genres are familiar with each other's work. Furthermore, it is also very important that one follows the newly produced relevant studies and the direction of one's discipline (and sub-disciplines) by following the reviews of these literatures in an age of inter- and trans-disciplinary studies where a 'holistic' view of the relevant research questions and their answers is privileged. On the other hand, those researchers who focus on a particular sub-field within Turkish studies have the opportunity to see and follow the developments in other sub-fields in a compact and composite form by looking at such comprehensive literature reviews of these sub-fields, which might also help them better locate their own research within relevant areas.
Within the framework of the above-mentioned considerations, TALİDpublishes in its every issue (which is always a special issue) a few comprehensive articles on the specific topic of that particular issue, as well as more specific ones on several sub-topics, which are followed by an interview with a leading scholar in that particular area, and a number of reviews on classical and contemporary works as well as on dissertations, institutions, journals and conferences. Launched in March 2003, TALİD is included in a number of international indexes, and rouses a great deal of interest among the specialists as each issue is released.TALİDhas focused on broad topics or sub-fields such as Turkish economic history within Turkish studies in its initial issues; more recently, it has begun to focus on more specific issues, such as the literature on Istanbul.
Even though every issue of the Journal focuses on the literature of a particular topic, there is also a special section at the end of it, which is devoted to the bibliographic references of academic articles on Turkey published in different scholarly journals within the past six months preceding that particular issue. Moreover, the tables of contents of some of these journals in their entirety are also included in this section, while others are only partially included with respect to the articles related to Turkish studies. Furthermore, in order to facilitate its readers' following the most recent studies on Turkey, TALİDalso includes reviews of books on topics not directly related to the specific topic focused on in that particular issue.
Aiming to make a meaningful contribution to the studies on Turkey and Turkish history, the Turkish Studies Reviewpublishes articles through a rigorous peer-review process, and invites submission of articles and reviews on the relevant literatures.
web: http://www.talid.org
Turkish Studies Review, TALID

Biannual, Refereed Periodical
ISSN 1303-9369
Publisher:
Foundation for Sciences and Arts,
Center for Turkish Studies
Yazı İşleri Müdürü:
Salih Pulcu
Editör:
TALID assigns different editors according to the special topic of the issue.

Editorial Board
(in alphabetical order)
Şevket Kamil Akar
Yusuf Ziya Altıntaş
Nurullah Ardıç
Serhat Aslaner
Yücel Bulut
Ebubekir Ceylan
Coskun Çakır
Fatma Samime İnceoğlu
Abdülhamit Kırmızı
Mustafa Özel
Yunus Uğur
Ali Adem Yörük

Advisory board:
(in alphabetical order)
Engin Deniz Akarlı (Istanbul Sehir University, Turkey)
Gökhan Çetinsaya (Chief Adviser to Prime Minister of Turkey)
İhsan Fazlıoğlu (Istanbul Medeniyet University, Turkey)
Mehmet Genç, (Istanbul Sehir University, Turkey)
Tevfik Güran (Istanbul University, Turkey)
Mehmet İpşirli (Medipol University, Turkey)
Cemal Kafadar (Harvard University, USA)
Mustafa Kara (Uludag University, Turkey)
Kemal Karpat (Wisconsin University, USA)
Sabri Orman (The Central Bank of the Republic of Turkey)
Ali Birinci (Police Academy, Turkey)

Ps. TALID (Turkish Studies Review) is indexed by MLA International Bibliography, EBSCO Publishing, Turkologischer Anzeiger and Index Islamicus and ASOS Index.